Montessori Method of teaching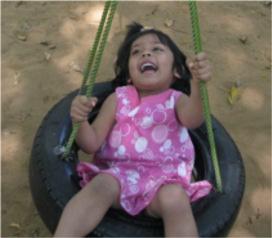 With school admission season in full swing and as you are busy with searching and selecting schools, you would come across various methodologies of play school teaching like Montessori method, Play way method, Canadian, New Zealand childhood curriculum and many more. For e.g. in Bangalore schools like Floretz, Joshika follow Montessori Method, Euro kids follows Play Way methodology, Maple Bear follows Canadian early childhood program etc.
You would often find yourselves understanding and comparing these methodologies and trying to understand whether the school is actually following the teaching methodology that it claims to follow.
Team CoolGurukul, has visited schools, observed and interacted at the centers to understand the functioning of the school better and providing unbiased information on the different teaching methodologies.
This article gives you an insight on the Montessori Method of teaching. The article is more suitable for parents who are searching for kindergarten schools for their children.
Let us understand about the Montessori Method and how is it different from regular schools -
Montessori education was founded in 1907 by Dr. Maria Montessori, the first woman in Italy to become a physician. She based her educational methods on scientific observation of children's learning processes.
Montessori education follows a child centered approach for teaching kids. Each child is allowed to work at his/her own pace. Montessori system does not have the concept of classroom, instead a group of children are learning together in an "environment".
Another important element is that there will be children of various age groups in an "environment", thus allowing the younger ones and older ones to learn from each other. The learning in Montessori environment is activity based. The children are allowed to explore and learn through scientifically designed Montessori materials and environment. The child is free to choose and work on the available material, as long as she wants, under the guidance from the teacher.
Mrs. Deepa Ravichandran, Founder Principal, Floretz Montessori, Bangalore tells us, that the Montessori activities are specifically designed to promote the development of social skills, emotional growth, and physical coordination as well as cognitive preparation. The Montessori system works on the principle of letting the child learn by herself rather being taught. "The child has his own laws of development; it is a question of following these, not of imposing ourselves upon him" says Ms. Deepa Ravichandran.
This is one of the major differentiator with the traditional pre schools.
The different age groups, Montessori schools work with-
Montessori has been designed for children from 3 months to 16 years.
a) Montessori infant/toddler program is available for children from 3 months – 3 years
b) Montessori primary schools take children of age group 2 ½ years to 6 years. (This is the most common Montessori program in India)
c) Elementary Montessori schools provide education for 6 years-12 years
d) Erdkinder is adolescent Montessori education for children of age group 12-16 years.
The Primary areas, that Montessori education focuses -
a) Exercise Of Practical Life (EPL): The EPL is designed to teach the child to function in his own environment by teaching him how to cope with things around. It basically helps the child to gain and grow in independence with respect to taking care of himself, his environemnet and build his social skills.Children learn various day to day activities such as how to tie their shoes, washing hands, having their own snacks and clean up themselves after they spill something.
b) Sensorial: Sensorial activities help the child become conscious of the physical properties of matter irrespective of the matter possessing it with help of the senses.This also is the age when the brain of the child absorbs his environment through his senses.
c) Language: Proper guidance has to be given to the child for learning a language. Language is learned through phonics. This is achieved by first introducing the child to sounds of alphabets and then gradually words.  The sounds are not taught in alphabetical order. The principle behind this is that, learning phonetics helps the child identify the sound and spell correctly. Another exercise is to trace letters and recognize them as a precursor to learning reading, spelling etc. Writing is taught only by 4 years.Children are also taught grammar and how to form proper sentences.
d) Mathematics and Geometry: Children learn about numbers through hands on training using Montessori materials.  Various materials are given to the children to learn the various mathematics concepts such as addition, subtraction, multiplication, division, fractions etc.
e) Cultural: The child is made aware of the culture and religion that it is a part of.  Various national and local festivals are celebrated to make the child realize the cultural heritage.
Transition to regular mainstream schools in higher classes-
This is one of the most asked question by many parents. As a Parents, you are worried about getting admission in higher classes or coping up with regular teaching if your child starts from Montessori pre-school.
Montessori children are well prepared to transition to regular mainstream schools. The children are well groomed in concepts of language, writing and mathematics. Since their basics are strong, they are able to adapt to new environment easily. Some of the Montessori centers also offer extended 1 hour training once the child turns 5 years, to help them prepare for regular school.
The governing body, that affiliates and trains Montessori schools and teachers-
Unfortunately, the Montessori education is not patented. Association Montessori Internationale (AMI) is the international governing body for Montessori affiliated schools. Indian Montessori Centre (IMC) functions under AMI. In India, IMC governs the affiliation and training for Montessori schools. IMC is responsible to ensure the process and quality checks for Montessori schools in India.
The IMC gives Montessori certification for 3 years and after that, the license has to be renewed. Periodic inspections are conducted by IMC to cross check the infrastructure and materials. IMC conducts workshops and seminars for training, knowledge sharing and enhancement to ensure Montessori teachers are updated with latest teaching methodologies. An IMC affiliated Montessori school must have a teacher holding a Montessori diploma from a recognized Montessori institute.
The list of schools having membership in IMC can be found here.
Team CoolG suggests that, before enrolling the child into a Montessori school, the parents should validate whether the school is affiliated to IMC.
Team Coolg would like to specially thank Mrs. Deepa Ravichandran of Floretz Montessori School, HSR Layout, Bangalore for showing us her centre and patiently clearing all our questions around Montessori system.Floretz is a Montessori school in HSR Layout Bangalore and is affiliated to IMC.
We would also like to thank  Mrs Shamla Swamy, of Joshika Montessori Centre, Jayanagar, Bangalore for giving us valuable inputs.